Hello friends!
I haven't made a blog post about food or cooking for a long time. Has anyone tried cooking with bacon fat, I wonder?
I think a lot of people are worried about health and diet. Last time I wrote about bacon fat, so this time I'm writing about something more healthy... Yes, definitely more healthy than bacon fat. 笑
Morning smoothies!
I don't like "dieting" because "diets" end. Sometimes it's one week, sometimes it's one month...
I like CHANGE. If you want to be more healthy and lose weight long-term, you have to make a change. (食生活か運動か)
It's difficult to change your diet completely. I think it is better to just change one thing, and stick to it. For me, that was breakfast.
Since I decided to change (数年前から), my breakfast every weekday (平日) has been a smoothie! It's fast, easy, and delicious!
The "base" for my morning smoothie is always lots of
spinach and blueberries
, and a little bit of fruit juice (100ml)
Then I add 2 or 3 more things, but change it all the time so I don't get tired of it. Almost any combination is delicious! (飽きないように、あと色々の2-3つを入れたりする)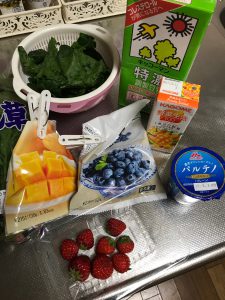 Here are my suggestions:
-Half a banana
-1/3 of a kiwi
-Strawberries
-Frozen mango (no added sugar)
-Frozen mixed berries
-Greek yogurt
-Soy milk
-Acai (it's good but too expensive!)
Just choose 2 or 3 more things, and put them in your blender!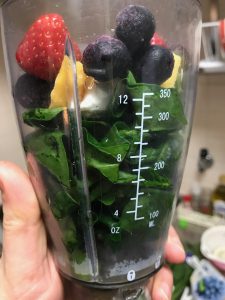 My blender is small and not very strong, so I have to blend it for a long time...
Action shot! 笑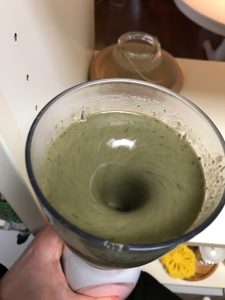 Now it's ready to drink! Enjoy! *Gulp.. Gulp.. Gulp... Aaahhhhh Delicious!*
I love BACON, but if I eat it everyday, I might turn into a pig!
I have a smoothie every weekday for breakfast, and I think it has helped me a lot. It is nutricious (栄養たっぷり), but very light, so sometimes I get hungry around 11:00am. When that happens, I eat one handful of almonds or drink a cup of coffee. No sweets or snacks! 笑
---
*Smoothie black-belt secret tip! スムージー黒帯の秘密!*
If you drink alcohol, try adding a 1/2 teaspoon of turmeric powder! turmeric is reeeeeealllllllly good for you - especially your liver! Since I started adding turmeric powder, I never have a hangover!!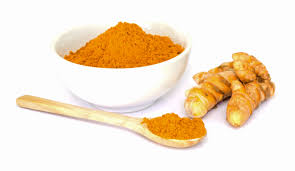 The taste is quite strong, so
be careful not to add too much
- just a little everyday.
You could also add 青汁 or other healthy powders. That's the great thing about smoothies! You can add anything you want!
Smoothies! Yeah!!
-エイブ