Noooooo〜!!!
Golden Week is over... Back to work. :(
I hope everyone had a great GW! Luckily, we had very nice weather! The BBQ was a success!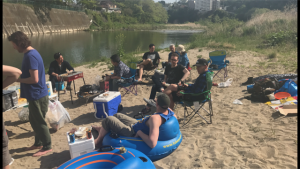 I have to thank many friends for bringing chairs and tables, and Yoshi for helping with the cooking! Yoshi and I cooked most of the food, but many people helped at times.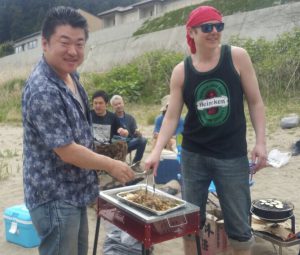 It was a lot of work getting everyone to come, and preparing everything, but it was worth it! Everyone had a good time.. Even the kids and the dog! 笑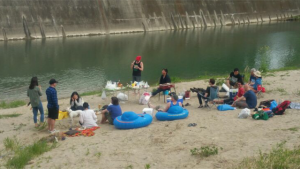 We grilled food aalllllll day. Yoshi was so tired (and a little drunk? 笑) he fell asleep in one of those blue tubes! 笑 After we cleaned up, a few friends and I made a fire to keep warm, and continued drinking until midnight. It was so much fun!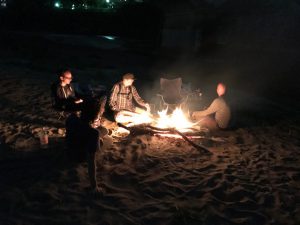 (この写真で焚き火が大きく見えるけど本当は落ち着いた感じでした)
Annnnnyway, we will talk about it in our episode this Thursday.
Follow us on twitter for updates about the blog, the podcast, and more!
Gogoエイブ会話
@55englishjp